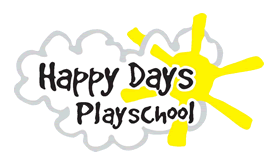 We are grateful for the support of the Canadian Red Cross Society and Health Canada for providing us with COVID-19 rapid tests for our workplace screening program and for our preschool families to take home. Thank you!
Proudly serving Tri-City families for over 45 years!
Nicole joined Happy Days in 2012 as the Operations Manager.
​
Niki brings order to the chaos that can sometimes accompany the behind-the-scenes action of running a preschool.
​
Niki believes at Happy Days children learn how to learn, they learn how to love themselves, and they learn how to cooperate and coexist peacefully.
​
In her spare time, Niki enjoys hiking, travelling, and spending time with her husband and three children.
​
In addition to Happy Days, Niki also works for a government entity in Coquitlam.
​​
Prior to joining Happy Days as staff, Niki was also an active preschool parent as all three of her children attended Happy Days.