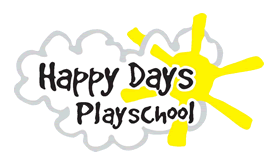 We are grateful for the support of the Canadian Red Cross Society and Health Canada for providing us with COVID-19 rapid tests for our workplace screening program and for our preschool families to take home. Thank you!
Proudly serving Tri-City families for over 45 years!
Registration & Tuition Fees
Registration for 2023/24 School Year opens January 1, 2023!
- Current families have priority registration from January 1-31, 2023
- Registration opens to the public on February 1, 2023
​
Download the 2023/24 registration package here.
​
Registration for the 2022/23 School Year is open.
​
Download the 2022/23 registration package here.
​
​
Happy Days is a welcoming, inclusive preschool. Our teachers have additional training for children with extra needs. If your child has additional needs, known or suspected, please let us know.
We want every child to be successful and to enjoy their time at preschool. We will do our very best to accommodate the extra needs of every student. The best way for us to prepare for your child's success is to be aware of any concerns you may have so that we can plan accordingly.
​
We happily accept the Affordable Child Care Benefit. This program helps fund childcare costs (including preschool) for families with household incomes of up to $111,000. Learn more about the program on the BC Government website here.
Crickets & Ladybugs Age 3
Crickets: Tuesday & Thursday AM (2 mornings per week) 9:15am - 11:15am
Ladybugs: Tuesday & Thursday PM (2 afternoons per week) 12:30pm-2:30pm (currently unavailable)
​
School Year 2022/23: For children born in 2019
​
Tuition Fees (2022/23): $135 per month September through June
Registration Fee $30
​
School Year 2023/24: For children born in 2020
​
Tuition Fees (2023/24): $140 per month September through June
Registration Fee $30
​
September - December enrollment: children must be 3 years old by December 31 as proven by a birth certificate
​
January- March enrollment: children must be 3 years old by March 31, as proven by a birth certificate
Dragonflies & Bumblebees Age 4
Dragonflies: Monday, Wednesday, Friday AM (3 mornings per week) 9:15am - 11:15am
Bumblebees: Monday, Wednesday, Friday PM (3 afternoons per week) 12:30pm-2:30pm
​
School Year 2022/23: For children born in 2018
​
Tuition Fees (2022/23): $170 per month September through June
​
Registration Fee $30
​
School Year 2023/24: For children born in 2019
​
Tuition Fees (2023/24): $180 per month September through June
​
Registration Fee $30
​
September - December enrollment: children must be 4 years old by December 31 as proven by a birth certificate
Bumblebees (5 day): Monday, Wednesday, Friday PM (3 afternoons per week) 12:30pm-2:30pm plus
Tuesday, Thursday AM (2 mornings per week) 9:15am -11:15am
​
School Year 2022/23: For children born in 2018
​
Tuition Fees (22/23): $285 per month September through June
Registration Fee $30
​
School Year 2023/24: For children born in 2019
​
Tuition Fees (23/24): $300 per month September through June
Registration Fee $30
​
September - December enrollment: children must be 4 years old by December 31 as proven by a birth certificate
​
Enrollment in Bumblebees 5 day is subject to teacher approval based on the suitability of the child and classroom composition