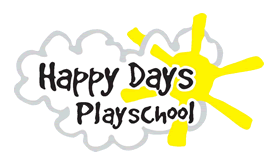 We are grateful for the support of the Canadian Red Cross Society and Health Canada for providing us with COVID-19 rapid tests for our workplace screening program and for our preschool families to take home. Thank you!
Proudly serving Tri-City families for over 45 years!
Ms Ofe joined Happy Days in 2008 as an Assistant Teacher. In 2011, she became Head Teacher for all classes. After a short retirement in 2019, she returned to the Happy Days family in 2021 as the Assistant Teacher.
​
Ofe holds a valid and current ECE certificate as well as specialized certifications in Special Needs and Infant/Toddler. Ofe also holds current First Aid and CPR certificates.
​
Ofe believes that children learn through play, in a positive, social and emotional environment. Co-learning with teachers, families, and children is the most amazing journey during the preschool years.
​
Ofe also has an MBA and Journalism degree. In her free time she enjoys reading, writing, and photography.
​​
Ofe is married with two children who both attended Happy Days.