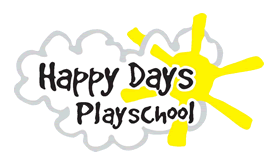 We are grateful for the support of the Canadian Red Cross Society and Health Canada for providing us with COVID-19 rapid tests for our workplace screening program and for our preschool families to take home. Thank you!
Proudly serving Tri-City families for over 45 years!
Melanie joined Happy Days as a Program Assistant in 2019 and also works as a Responsible Adult substitute for all classes.
​
Melanie began her training in classroom and community support in Alberta and has over 7 years of experience supporting children with extra needs.
​
Melanie's favourite part of Happy Days is having the opportunity to be a caregiver with a team of people who are all passionate about creating a nurturing and inclusive community.
​
In her spare time, Melanie enjoys being active in nature with friends and family, trail running, hiking, camping, and canoeing.
​
Melanie is married to her high school sweetheart and has two children who both attended Happy Days.