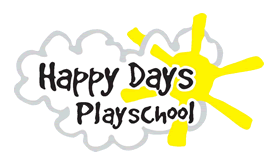 We are grateful for the support of the Canadian Red Cross Society and Health Canada for providing us with COVID-19 rapid tests for our workplace screening program and for our preschool families to take home. Thank you!
Proudly serving Tri-City families for over 45 years!
Ms Jessie joined Happy Days in 2009 as an Assistant Teacher and became Head Teacher of all classes in 2019.
​
Ms Jessie was born and raised in Veracruz, Mexico where she completed a Bachelor degree in Psychology. Following her passion to work with children, she returned to school in BC to get certification in Early Childhood Education as well as the Special Needs and Infant and Toddlers post basic programs. In addition, she holds current CPR, First Aid, and Food Safe certificates.
​
Ms Jessie believes that children are an essential part of our community, and they deserve to be treated accordingly. She sees children as bright individuals that are competent and capable of participating in their own learning. She feels very fortunate to have the opportunity to work with children and exchange point of views, to share laughs and create experiences together.
​
Ms Jessie loves to be working in a place that believe in supporting children in their journey of discovery and in supporting the staff in their growth.
​
Ms Jessie and her husband are proud parents of a wonderful daughter that brings them joy everyday. They enjoy walks in nature and movie nights. Ms Jessie enjoys doing crafts in the quiet days.